Welcome!
If you love The Atlantis Grail then YOU are a TAG Fan!
Be proud, you're awesome!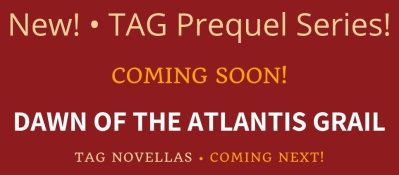 SURVIVE is AVAILABLE NOW!
Final Book Stats:
356,000 words
102 Chapters + Epilogue
1,034 pages
Click Here to Buy!
(ebook, hardcover, paperback, audiobook)
Publication Date — January 3, 2020
TAG Novellas Coming Soon!
YES! We're having our first TAG Convention!
September 24 - September 28, 2020
TAG Fan - Quick Reference
REMINDER - Using Hashtags.
When you talk about The Atlantis Grail on Twitter, Instagram, and other social media, be sure to use the proper hashtags!
They are: #TheAtlantisGrail #TAGfan
It really makes a difference!










TAG.FAN Copyright © 2019 - 2020 by Vera Nazarian