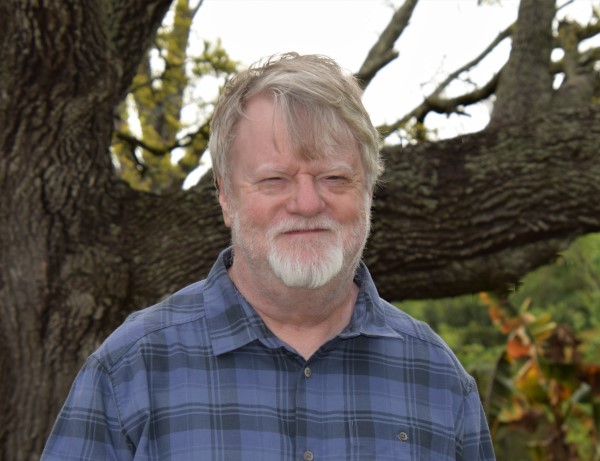 Richard Lee Byers
Author
Richard Lee Byers's books include The Things That Crawl, The Hep Cats of Ulthar, This Sword for Hire, and the two Marvel Legends of Asgard novels The Head of Mimir and its sequel The Rebels of Vanaheim. He is perhaps best known for his Forgotten Realms fiction. He has also written many pieces of short fiction, a graphic novel, and material for electronic and tabletop games.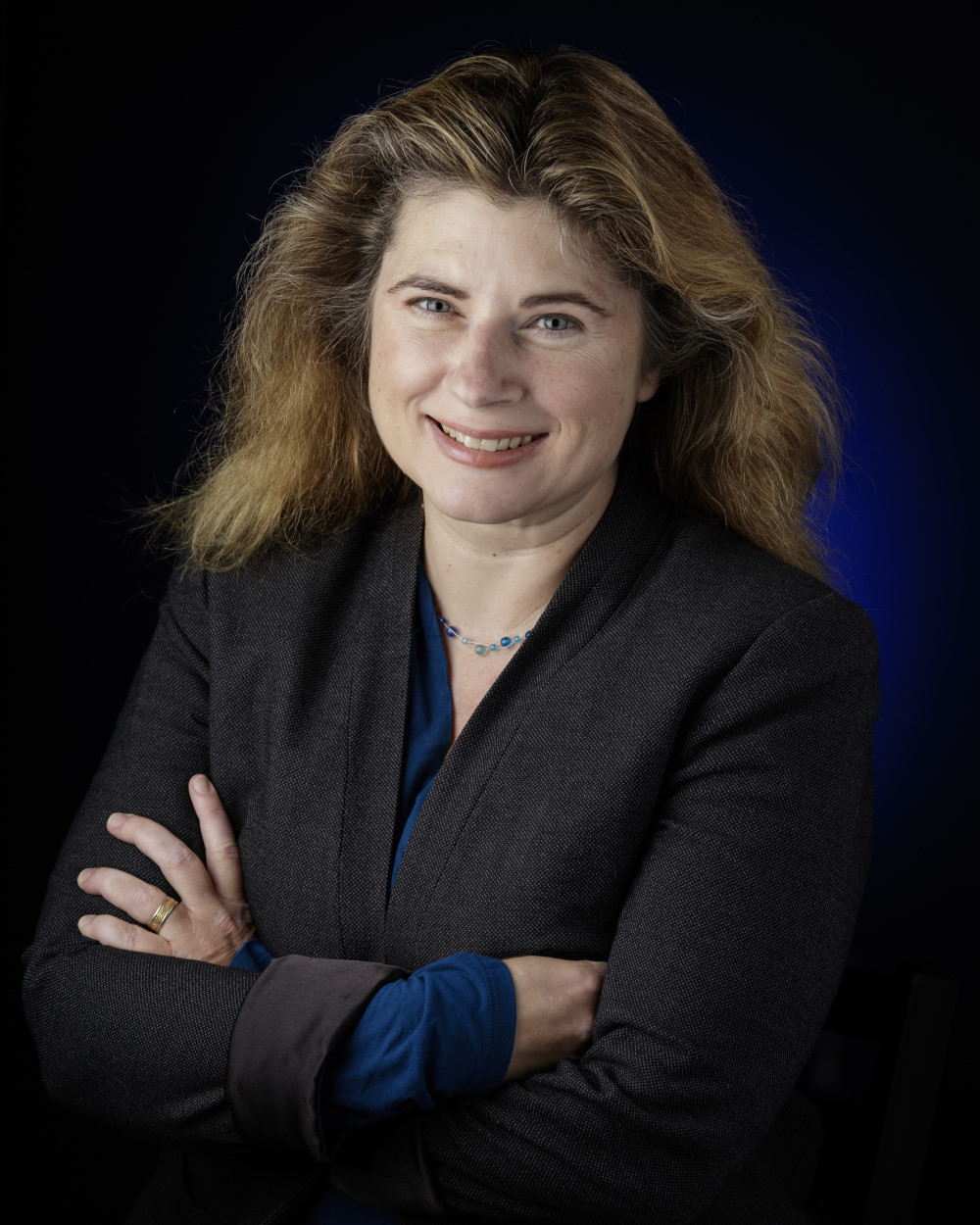 Dr. Michelle Thaller
NASA Goddard Space Flight Center
Dr. Michelle Lynn Thaller is an American astronomer and research scientist. Thaller is the assistant director for Science Communication at NASA's Goddard Space Flight Center. From 1998 to 2009 she was a staff scientist at the Infrared Processing and Analysis Center, and later Manager of the Education and Public Outreach program for the Spitzer Space Telescope, at the California Institute of Technology. She is a frequent on-camera contributor to programming on The History Channel and Science Channel.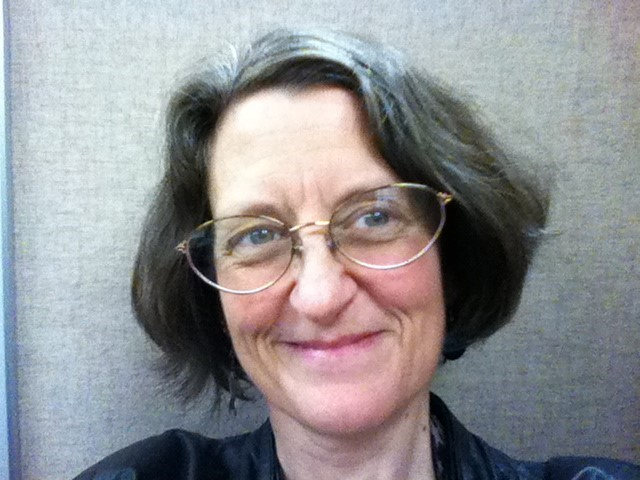 Bridget Landry
Jet Propulsion Laboratory
Bridget Landry has worked on robotic space missions for over 30 years, including the Hubble Space Telescope, Mars Pathfinder, the Cassini mission to Saturn and the Curiosity rover. In addition, she has been attending and working cons since she was 13 and is a Master-level costumer with a twisted sense of humor.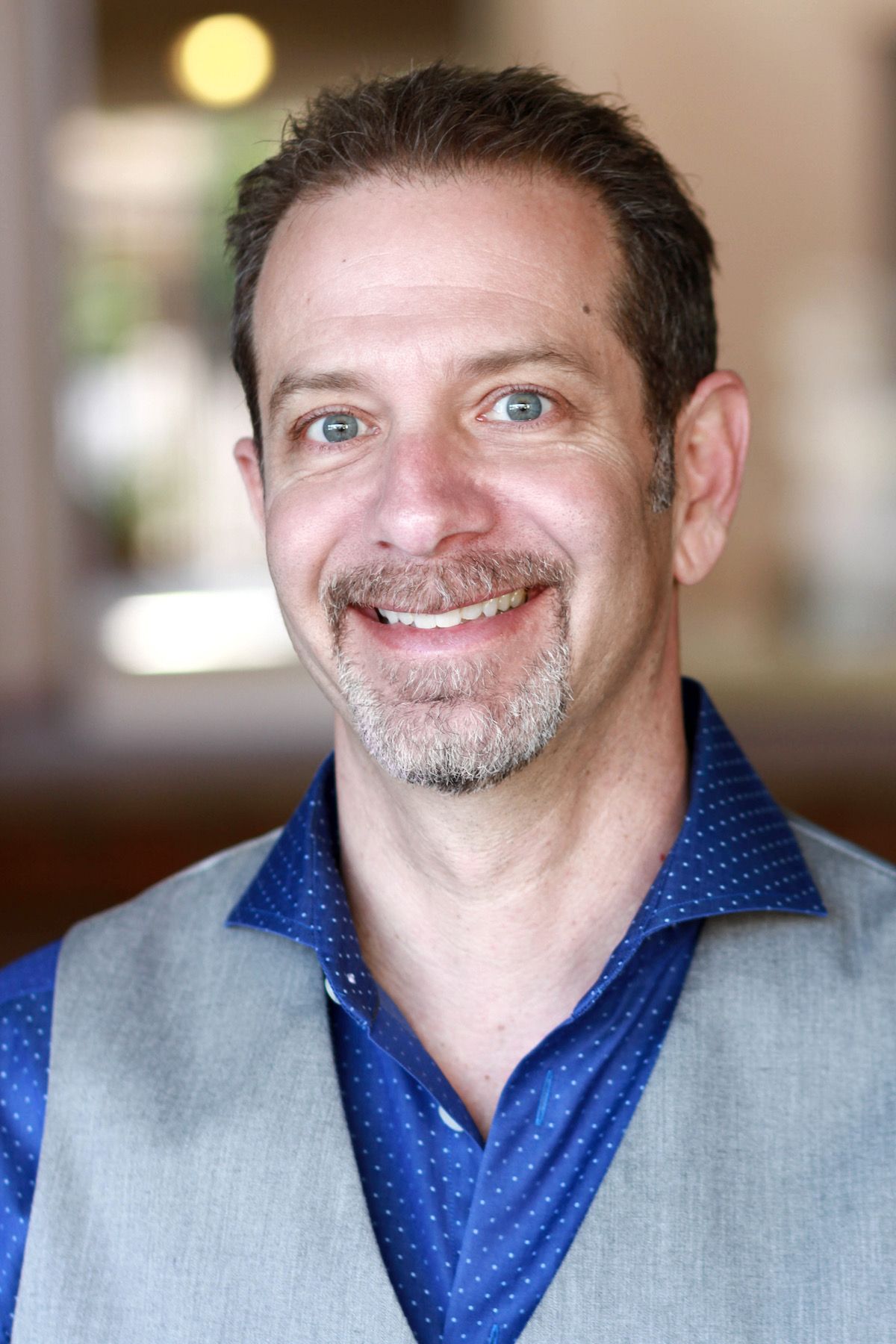 Richard Joel
405 Productions
Richard Joel is a native Angelino and the President and founder of 405 Productions Inc. He is an Emmy Nominated and Rose D'or award-winning, TV Creator/Writer/Executive Producer and an award-winning Film Producer. He has worked in all areas of production and development and brings a strong business and creative process to all sides of this business including scripted TV & film as well as the creation of original formats, competition & game shows.
Richard began his producing career with his first short film, "Foursome," and his first feature, "Wild Heirs." In 2003, he met the President of Wildrice Productions and was recruited for their unscripted development team. He quickly rose through the ranks to become Head of Alternative TV Development & Production. There, he created, developed and sold an array of projects to multiple cable networks. While still at Wildrice he created and sold an original game show format called, Heads or Tails, to Eyeworks USA, which aired in the UK during Primetime. For the next 3 years he served as Head of Alternative TV Development & Production for Muse Entertainment, USA.
Richard then founded 405 Productions Inc. Conceived as a boutique production house and development shingle by creating original formats, specializing in competition and game shows. Out of the gate, he co-created the hit CW game show and Rose D'or winner, "Oh Sit!," where he served as Creator, Executive Producer and Writer. The format is currently selling worldwide. 405 Productions has created numerous original formats and then sold/partnered/produced on these formats.
He is quickly expanding 405 Productions Inc. and the Richard Joel brands with scripted and unscripted content for TV & Film domestically and internationally. On the scripted side he is currently working as an EP on an animated feature film in production with A list stars, recently co-produced a SYFY pilot, "99 Problems" written and brilliantly directed by Michael G. Kehoe, with the seasoned John T. Connor as DP and served as Showrunner/EP on a new digital series, "Before We Go," He produced "Tainted Dreams," a 2014, 2017 & 2018 Emmy Nominated series for "Best Digital Drama" series on Amazon, and Produced/Executive Produced "The Candle," a multi-award winning (30 awards / 30 nominations) short horror film / feature-proof of concept, screening in more than 50 film festivals in 13 different countries. Lastly, and most importantly he is super excited and over the moon to be developing/pitching the bestselling sci-fi series of books, The Atlantis Grail for TV from the award winning author Vera Nazarian.
On the unscripted side he is currently partnered with A&E Studios International on a co-production of an original game show format for both Germany and Canada and he recently produced and wrote on the digital-series, "You've Been Had...Celebrity Edition!," a Celebrity driven hidden camera prank show.
Richard graduated Arizona State University with a B.S in Business where he was a member of the Sigma Alpha Epsilon Fraternity and is currently a member of the WGA, PGA, The Television Academy and SAG-AFTRA. He is a world traveler, previous restaurateur and still fancies himself a bit of a chef. He claims he makes the best BBQ Cajun Honey Pineapple ribs and Old fashions in town! He scuba dives, surfs, snowboards and is a die-hard LA sports fan and a Rams season ticket holder. Go Rams!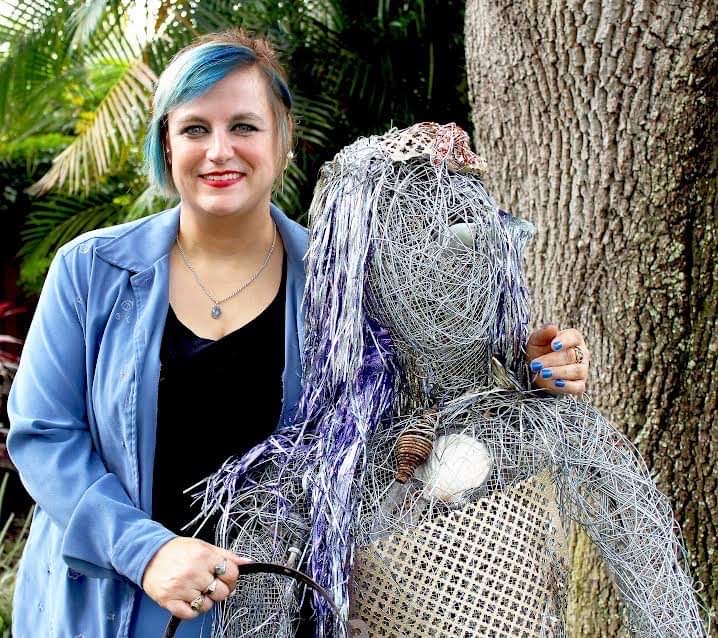 Brandy Stark
Paranormal Investigator
Brandy Stark is a Florida resident and a lifelong science fiction fan. She grew up on cartoons, comic books, and Star Trek which currently manifests in her Humanities teachings for various institutions of higher education. When existing in the space/time of Earth Prime, Dr. Stark creates hand-wrapped wire metal sculptures depicting creatures of fantasy. These have shown and won awards in numerous conventions, including San Diego Comic Con, World Fantasy Con, and Dragon*Con.
She is also an aficionado of the paranormal world and has spent 22 years investigating local haunted locations, ghost lore, and urban legends. She founded the SPIRITS of St. Petersburg in 1997 and has spoken on ghostly lore for numerous organizations. She is the host of the Paranormal Pets podcast found on Petliferadio.com.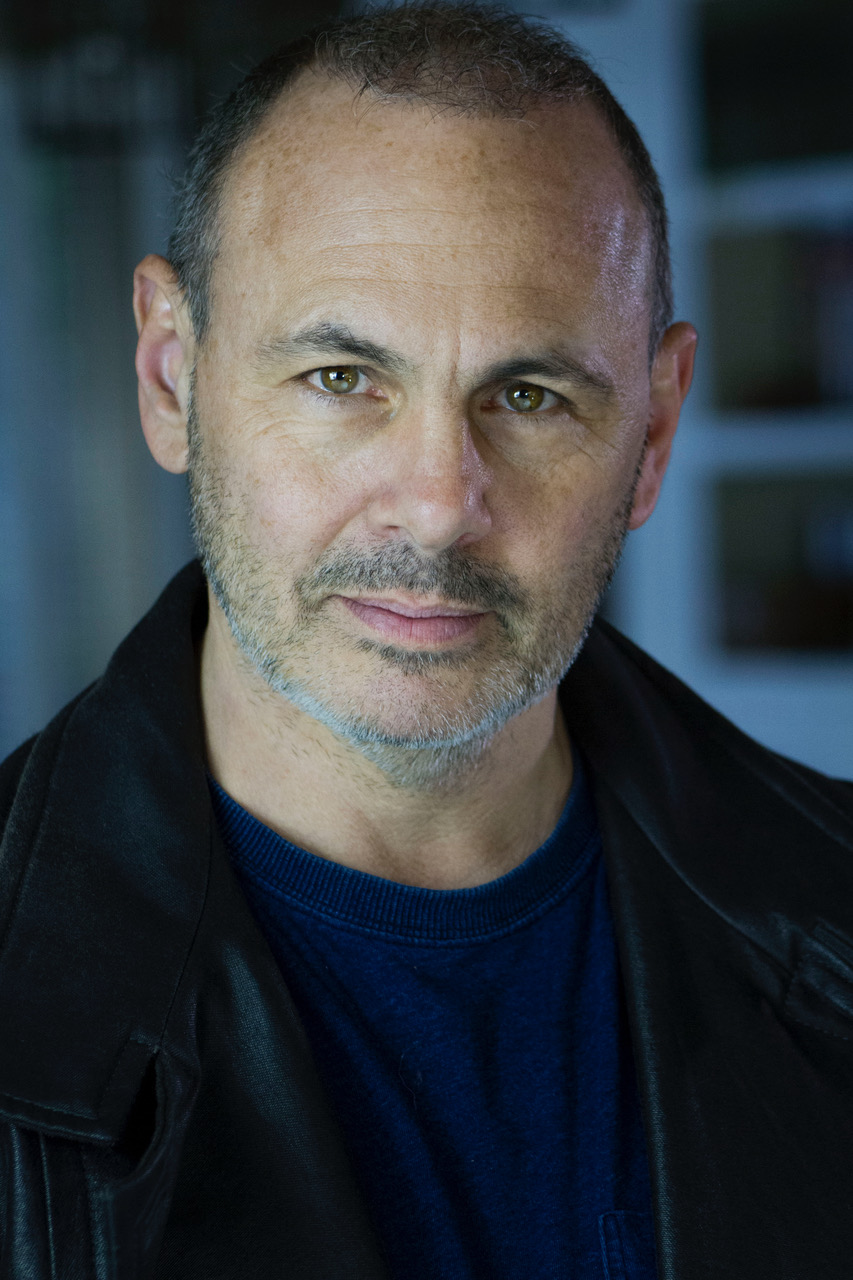 Adam Matalon
Director, Writer, Producer, Creative Consultant
Adam Matalon is an award-winning showrunner, producer, director, writer, and filmmaker. He has worked across a broad spectrum of programming from scripted narrative film and TV to feature documentaries, TV specials, entertainment formats and unscripted programming.
A dual national of the UK/US he was born into a theatre family and spent formative years as a working actor in New York and London's West End setting the stage for his strong storytelling instincts.
Starting in below the line TV production as a crew member he worked his way to becoming a valued DGA member and showrunner working on a variety of Emmy winning content including high profile kids series Sesame Street, Bear in The Big Blue House, The Book of Pooh Between the Lions as well as other diverse productions including: Whoopie, Martha Stewart, Emeril Live, The Naked Brothers Band American Pickers, Billy the Exterminator, Donnie Loves Jenny, Atlanta Plastic, Who Wants to be a Millionaire, Chain Reaction and Top of the Pops.
His freshman documentary feature was the award winning Seasons in The Valley narrated by Elliot Gould. The film examines the social and economic impact of Jamaican migrant labor who undertake an annual northern migration through the governments H2A program and the effect it has had on communities in Jamaica.
His current feature documentary (Writer/Director/Producer) is in post-production. In the Shadow of the Flag charts a story of US military veterans finding home and tribe after war set against the backdrop of dance therapy and a movement piece they created in collaboration with LA Dance Company, Diavolo - Architecture in Motion. and produced through his own production shingle Chatsby Films.
Concurrently for the last 18 months he has been showrunning the revolutionary pre-IPO investment series Unicorn Hunters. which investigates tech startups and nanotechnologies in an effort to democratize early stage investment access and features such though leaders as Steve Wozniak and Rosie Rios.
Most recent narrative projects are producing the multi–Emmy nominated Series Tainted Dreams "Best Digital Drama" 2017 & 2018 and Adam wrote, directed, and produced A Boy a Man and a Kite. The film about a UK crown court child abuse case enjoyed great success, winning multiple "Best Short" awards and qualified for the 2020 Academy Awards.
Passionate about too many things to complete in a lifetime, he's an avid snowboarder, photographer, scuba diver, cook, veteran traveler and prankster. He works hard to be a good father, dress cool and make chandeliers and furniture from junk. He grinds his own flour to bake bread and makes a pretty mean hummus.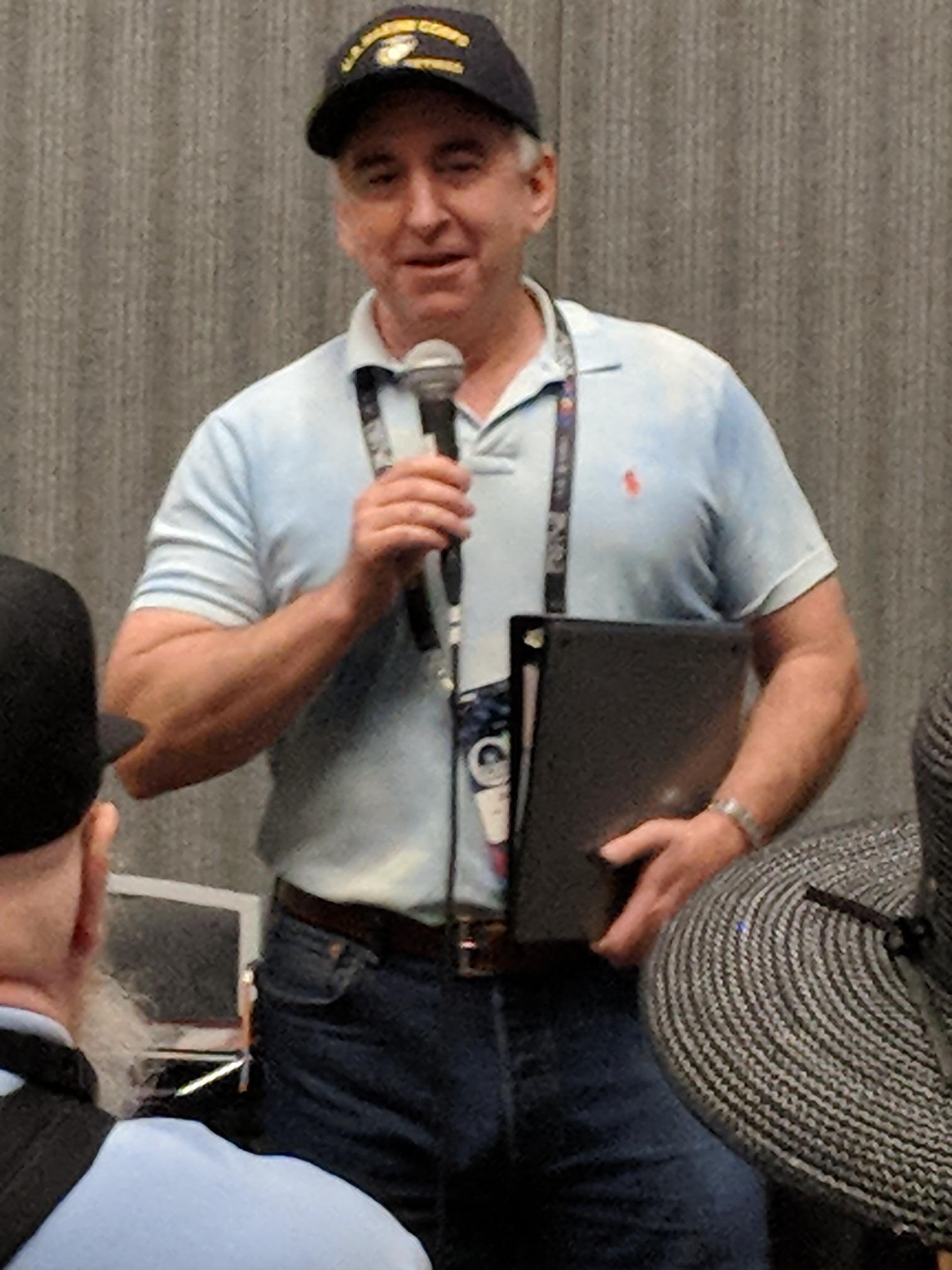 Jonathan P. Brazee
Author, Marine
Jonathan Brazee is a retired Marine colonel and a full-time hybrid writer living in Colorado Springs with his wife Kiwi and twin three-year-olds, Danika and Darika. He is a USA Today bestseller, a two-time Nebula Award finalist, and a two-time Dragon Award finalist. He is known most for his military science fiction, but he's also published paranormal, historical fiction, general science fiction, romance, YA, and in various non-fiction fields.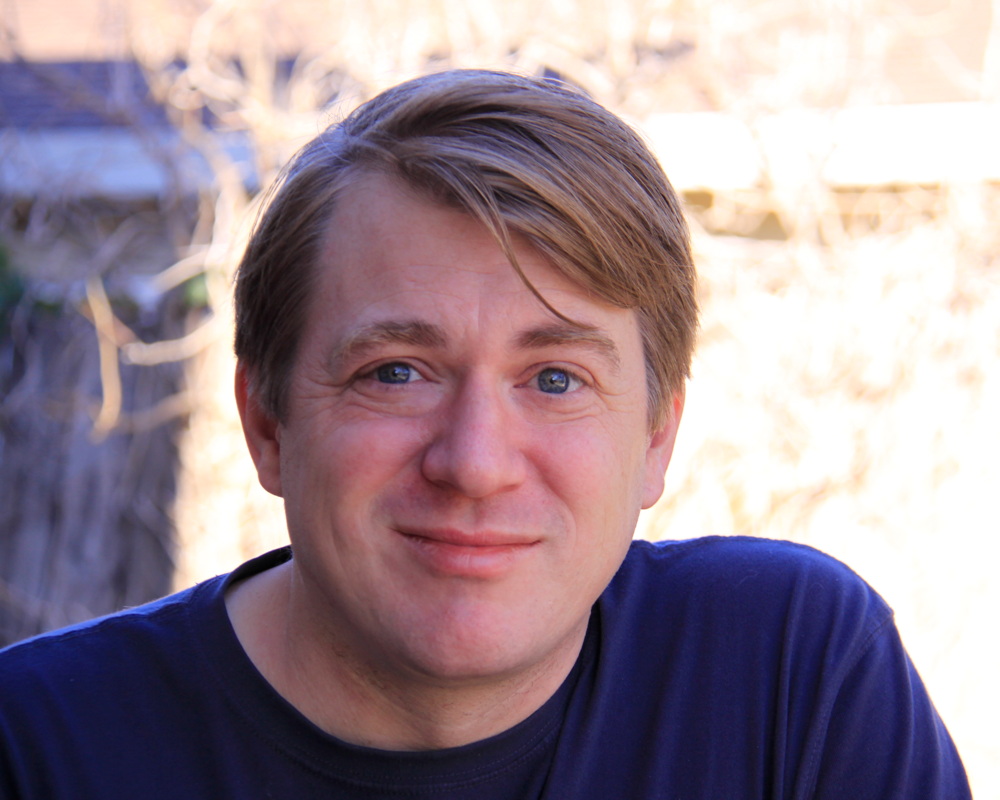 Paul Woodson
Actor, Narrator
Paul Woodson has narrated about 300 books, and is a SOVAS and Audiofile Earphones Award winner. His work spans all genres, from History to Romance to Fantasy, and his facility with accents has proved useful in narrating books with diverse and multi-cultural ensembles from across the globe. Among his many titles, he's narrated the works of acclaimed Fantasy author Mercedes Lackey, bestselling Romance authors Melissa Foster and Keira Montclair, renowned classic Italian novelist Giuseppe Lampedusa, and Sci-Fi greats C.J. Cherryh & Harry Turtledove.
A professional SAG-AFTRA actor, he graduated from Boston Universty's Theatre program and performed onstage for many years before settling into the role of audiobook narrator and voice actor.
Vera Nazarian
Author, Novelist
Vera Nazarian is the author of The Atlantis Grail series, historical (Renaissance) epic fantasy trilogy Cobweb Bride, and other science fiction and fantasy novels and short works.
As a double refugee, after immigrating from the USSR during the Cold War, and then escaping from the Civil War in Lebanon (by way of Greece), she spent 35 years in Los Angeles, California. She now lives with three wacky cats in a small town in Vermont and uses her Armenian sense of humor and her Russian sense of suffering to bake conflicted pirozhki and make art.